Literatuur
Hieronder geven we een overzicht van de literatuur over de Huainanzi. Het betreft boeken en essaybundels; proefschriften en scripties; artikelen in tijdschriften en boekbesprekingen (reviews). Onderstaand overzicht omvat ook de vertalingen.
Een uitgebeid literatuur overzicht over klassiek China is te vinden op de website klassiek chinese teksten
Hieronder kunt u een selectie maken van de verschillende publicatievormen en de taal. Ik beperk me tot vier taalgebieden (Nederlands, Engels, Frans en Duits). De meeste literatuur is overigens engelstalig.
U kunt bij teksttype ook apart de vertalingen selecteren.
Boeken 1 tot 20 van de 83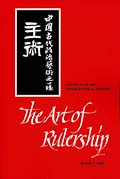 Ames, Roger T. (1994). The art of rulerschip: A Study of Ancient Chinese Political Thought. SUNY Press.*
ISBN13: 978-0-7914-2062-1ISBN: 9780791420621
Meer informatie...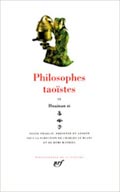 Blanc, Charles, Le (2003). Philosophes taoïstes II: Huainan Zi. Gallimard.*
ISBN13: 978-2-07-011424-5ISBN: 9782070114245
Meer informatie...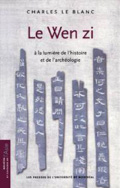 --- (2000). Le Wen zi: à la lumière de l'histoire et de l'archéologie. Les Presses de l'Universite de Montreal.*
ISBN13: 978-2-7606-1783-4
--- (1995). From cosmology to ontology through resonance: A Chinese interpretation of reality. *
--- (1993). Huain nan tzu. In Michael Loewe
, Early Chinese Texts
, p 189 -195 . Society for the Study of Early China*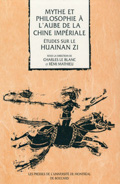 ---, redactie (1992). Mythe et philosophie à l'aube de la Chine impériale: Études sur le Huainan zi.. Les Presses de l'Universite de Montreal.
ISBN13: 978-2-7606-1585-4
Ook
online
.
--- (1987). From Ontology to Cosmogony: Notes on Chuang Tzu and Huai-nan Tzu. In Charles Le Blanc
, Chinese ideas about Nature and Society
. Hong Kong University Press*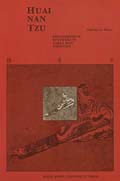 --- (1985). Huai-nan Tzu: Philosophical Synthesis in Early Han Thought: The Idea of Resonance (Kan-Ying 感應) With a Translation and Analysis-of Chapter Six. Hong Kong University Press.*
ISBN13: 978-962-209-179-5
Meer informatie...
--- (1978). The idea of Resonance (Kan-Ying) in the Huai-nan tzu: with a translation and analysis of huai-nan tzu chapter six. *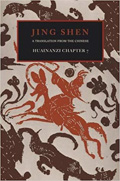 Bromley, Michelle (2010). Jing Shen - The Vital Spirits: A Translation of Huainanzi Chapter 7. Monkey Press.*
ISBN13: 978-1-872468-10-5ISBN: 9781872468105
Meer informatie...
Csikszentmihalyi, Mark (2012). review The Huainanzi: A Guide to the Theory and Practice of Government in Early Han China. van John . Journal of Chinese Studies, 54*
--- (2003). Constructing Lineages and inventing traditions through Exemplary Figures in Early China.
T'Oung Pao, 89
*
Cullen, Christopher (1976). A Chinese Eratosthenes of the Flat Earth: A Study of a Fragment of Cosmology in Huainanzi. Bulletin of the School of Oriental and African Studies, *
Duperon, Matthew (2015). The Role of Qing in the Huainanzi Ethics. Early China, 38, 79-107.*
--- (2013). The Way comes about as we walk it: Huainanzi and classical daoist ethics. *
Els, Paul, van (2002). Wenzi xin lun, and: Wenzi ziliao tansuo, and: Huainanzi yu Wenzi kaobian (review). China Review International, Volume 9, Number 1, *
Ess, Hans, van (2005). Argument and Persuasion in the First Chapter of Huainanzi and its Use of Particles. Oriens Extremus (OE), Vol 45
Ook online.*
Goldin, Paul Rakita (1999). Insidious syncretism in the political philosophy of Huai‐nan‐tzu. Asian Philosophy, 9 (3), 165-191.*
Meer informatie...
Hamm, Matthew James (2020). Patterning the Myriad Things: Holism, Harmony, and Anthropogenic Influence in the Huainanzi. Philosophy East and West, *
Harper, Donald (1978). Huai Nan Tzu Chapter 10: Translation and Prolegomena.
Boeken 1 tot 20 van de 83